Executive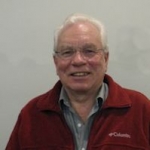 RODGER WILLIAMS
President
QUEBEC, QC
Send an email
My introduction was when I took my first airplane ride when I was 5 years old in a big high wing yellow airplane. Following that I bought my first u-control when I was about 7 years old.
I got my pilots licence and radio licence when I was approx. 25 and having a young family to take on rides with me was a pleasure. I applied for my commercial pilot's licence and passed with flying colours except for the medical. I found out that I was color blind and not being able to tell the difference between white and green. My next move was to switch to a tail dragger and flew over 250 hour's straight aerobatics. This was a thrill however as the time passed and my passion to become a commercial pilot dwindled, and the increased cost to fly or even own my own plane, it became evident to me to look at the models.

In 1967 I joined the MAAC and never looked back. Learning to fly and then teaching many others to do the same was a choice that I made to give some payback to the new pilots who need help.
After becoming President of the St Catharines model Flying club and working on the full size airshows at the St Catharines flying club, my job took a change and I started traveling all over Canada holding different positions in the construction industry.

I spent three years flying pylon in Winnipeg and enjoyed this venue to the highest degree.
In the late 90's I started working in airports, namely Toronto, Winnipeg, and Calgary with full security clearance. Prior to my retirement I was the Station Manager for the Toronto Pearson International airport and worked very closely with Transport Canada on all of their security systems.

I started flying helicopters in St Prime Quebec and never looked back. I have now been flying them for 15 years or more.
Following my retirement, I was approached by Phil Noel to take over the Helicopter chairmanship as he had been doing it for a long time and wanted a break... I did this for three years and then was approached to become the Zone Director for Quebec. I accepted and then moved on to be a member at large (executive member)
This has been a rewarding challenge and continues to be.
KEVIN McGRATH
Vice-President
SAULT STE MARIE, ON
Send an email
I am a life long modeler and remember building stick and tissue models as a child.I went through free flight and then U control,and have been active in R/C and a member of MAAC since the late 1960s. I spent many years in the pattern wars,but today my preoccupation is giant scale models both full competition scale and scale aerobatic,and I do some float flying and have been flying a three Metre glider lately. I am originally from Montreal,have lived in several provinces,and travelled extensively in Canada and the U.S. during my career in corporate sales with one of the major steel producers,from which I am now retired. I have been married to Pat(Ne Murielle lise Claudette Proulx) for more than forty years and have her total support in the pursuit of this great hobby/sport,especially since I became a zone director six years ago. I have served on the executive of MAAC for three years and am currently the Vice President of the Corporation and the zone director for Northern Ontario. We live in Sault Ste Marie and I am a proud member of the Soo Modellers Club home of the famous U.G.L.Y meet each spring.
CRAIG EKSTRAND
Executive Committee Member
SWIFT CURRENT, SK
Send an email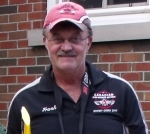 FRANK KLENK
Executive Committee Member
TILLSONBURG, ON
Send an email
R/C flyer and builder for 25 years +. My planes vary. Some fast, others slow, scale and non. I pretty much enjoy flying anything with an engine. IMAAC I must admit has taught me the most and it is a lot of fun. Engine collecting is something else I really enjoy and it keeps me busy over the long winter months. Indoor flying I enjoy and of course it's a good way to learn. I like it better than a simulator. Smile, have fun and see you in the pits.
CHRISTOPHER MALCOMNSON
Executive Committee Member
SMITHS FALLS, ON
Send an email