Conseil d'administration
ROGER GANLEY
Zone A - Alberta / Territoires du Nord-Ouest / Nunavut
LEDUC (AB)
Envoyez un courriel
CATO HANSEN
Zone B - Atlantique
KINGSTON (NB)
Envoyez un courriel
ROLY WORSFOLD
Zone C - Colombie-Britannique Intérieure / Yukon
KAMLOOPS (BC)
Envoyez un courriel
JEFF ESSLINGER
Zone D - Manitoba / Nord-ouest de l'Ontario
WINNIPEG (MB)
Envoyez un courriel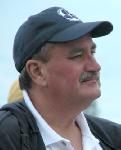 ROY RYMER
Zone E - Milieu de l'Ontario
ST CATHARINES (ON)
Envoyez un courriel
I was born in St. Catharines in 1951. Have been here ever since and my family history dates back to the 1800s here. Back in the 50's when the grass was greener I started off with Cubs. That is just before Scouts. Then there was Scouts. I was a member of the 25th Queen Street Baptist Church Troup. During that time considering my fading memory I joined the St. Catharines Model Flying Club. (around 1959 or so, the predecessor of the Niagara Region Model Flying Club) Line control, galloping ghost, escapement, boats and rockets. In the early 60's playing with and building model airplanes was just wonderful; but the crashes were not. Upon losing my father in 1970, went on to work on becoming an Orthotist and Prosthetist. This was done at George Brown College and University of Toronto. During this time plastics was in my blood considering 8 hours a week of plastics in class and 4 hours a week helping in other classes at night in plastics as a volunteer. In 1974 incorporated my own business (in plastics composites for the wire and aircraft industry) which I am still hard at work with and then becoming an executive member of the Niagara Regional Van Association; again helping out with running of the association and volunteering more time through the organization with the Big Brothers, Remembrance Day Veterans and other volunteer duties. Then along came a chance to volunteer as a Scout Leader for the 46th Venture Handicap Scout Troup of St. Catharines. The very first one in existence and very, very rewarding endeavour at that! Moving ahead to become a member of the, "The Niagara Region Model Flying Club Inc." to this day. Being the secretary once, the Treasurer of the club for some years now and a very proud member of the MAAC association. I am also the Treasurer of the Southern Ontario Model Airshow (SOMA) for 6 years and its Chairman. The annual event raises money for children organizations. One hundred percent of all the money raised goes directly to the charity. Also at this time for the MAAC organization, I am the Zone Director for the Middle E zone and Chairman of the Public Relations.

One of my personal goals for the Association, "MAAC" is to encourage new membership for the young and old. To encourage the "kids" to join the sport and prove to them and their respective parents that there is a lot more to MAAC then just flying RC airplanes. It takes skill for, wood working, electronics, mechanics, aerodynamics, hand-eye coordination, socializing, friendship and camaraderie to name a few. If you think this is it, please do not be fooled. These skills and benefits of being in the sport is critical for building our next generation of fine adults. If you think I am wrong, please join and prove me otherwise! Thanks for this opportunity to share my thoughts and bio. Join and get the full benefit! Sincerely, Roy R. R. Rymer 61172-L.
KEVIN McGRATH
Zone F - Nord de l'Ontario
SAULT STE MARIE (ON)
Envoyez un courriel
I am a life long modeler and remember building stick and tissue models as a child.I went through free flight and then U control,and have been active in R/C and a member of MAAC since the late 1960s. I spent many years in the pattern wars,but today my preoccupation is giant scale models both full competition scale and scale aerobatic,and I do some float flying and have been flying a three Metre glider lately. I am originally from Montreal,have lived in several provinces,and travelled extensively in Canada and the U.S. during my career in corporate sales with one of the major steel producers,from which I am now retired. I have been married to Pat(Ne Murielle lise Claudette Proulx) for more than forty years and have her total support in the pursuit of this great hobby/sport,especially since I became a zone director six years ago. I have served on the executive of MAAC for three years and am currently the Vice President of the Corporation and the zone director for Northern Ontario. We live in Sault Ste Marie and I am a proud member of the Soo Modellers Club home of the famous U.G.L.Y meet each spring.
GEOFF STROTMANN
Zone G - Vallée de l'Outaouais
OXFORD STN (ON)
Envoyez un courriel
JOHN DEADMAN
Zone H - Sud-Ouest de la Colombie Britannique
DELTA (BC)
Envoyez un courriel
JEAN PAUL LE GUILCHER
Zone I - Québec
BAIE COMEAU (QC)
Envoyez un courriel
Mon père m'a transmis son amour pour l'aviation, lui-même l'ayant reçu de son père. Il à été électricien sur aéronef pour la compagnie Air France. C'est lui qui m'amenait à l'aéroport voir les vrais avions, et c'est lui qui me montra à construire de petit avion de balsa recouvert de papier japon.

C'est en 1977 que j'ai eu la piqûre du vol téléguidé, et depuis je construis et vole surtout des avions à l'échelle ¼ de type 1ère queurre mondiale, des années 30 ou encore des Cubs équipés de roues, skis ou flottes!

J'habite à Baie-Comeau, situé à 5 heures de route au nord de la ville de Québec, le long du St-Laurent. Je suis membre du club local « RC Manicouagan" depuis 1977, groupe dans lequel j'ai occupé les postes de secrétaire, trésorier, vice-président et président au cours des années.

J'ai accédé au poste d'assistant directeur il y a trois ans, et au poste d'adjoint il y a un peu plus d'un an. Suite à la l'élection de Rodger Williams à titre de président de la MAAC, je suis donc le nouveau directeur de la zone « I" Québec, et continuerai le même bon travail que Rodger en promouvant tous les avantages d'appartenir à une organisation telle que la MAAC.

Bon vol!!
STEVE WOLOZ
Zone J - Saint-Laurent
COTE ST. LUC (QC)
Envoyez un courriel
BRIAN WHITEHEAD
Zone K - Saskatchewan
COCHIN (SK)
Envoyez un courriel
ATHOL COHEN
Zone L - Sud-est de l'Ontario
THORNHILL (ON)
Envoyez un courriel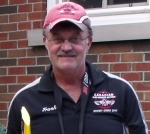 FRANK KLENK
Zone M - Sub-ouest de l'Ontario
TILLSONBURG (ON)
Envoyez un courriel
R/C flyer and builder for 25 years +. My planes vary. Some fast, others slow, scale and non. I pretty much enjoy flying anything with an engine. IMAC style of flying has taught me the most and it is a lot of fun. Engine collecting is something else I really enjoy and it keeps me busy over the long winter months. Indoor flying I enjoy and prefer it over a simulator. Smile, have fun and see you in the pits.